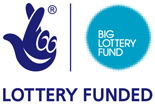 The Centre for Independent Living
We are a membership and user led organisation, run and controlled by disabled people. We promote independent living for disabled people in Sheffield. By independent living we mean that disabled people have the same freedom and rights to exercise choice and control over their own lives as any other person.
Latest Disability Sheffield News | View all
Disability Sheffield Events | View all
Thursday 16th April
CANCELLED - The Cheese Shop: Has the Care Act given us any choice? 6.30 - 8.30pm
EVENT CANCELLED
Due to current events this event, and the entire Festival of Debate has been canclled.
As part of the Festival of Debate 2020...
MORE DETAILS
Saturday 25th April
Cycling postponed until further notice
Sheffield Cycling 4 All is postponed until further notice.
More information
MORE DETAILS