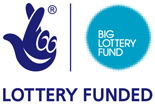 The Centre for Independent Living
We are a membership and user led organisation, run and controlled by disabled people. We promote independent living for disabled people in Sheffield. By independent living we mean that disabled people have the same freedom and rights to exercise choice and control over their own lives as any other person.
Latest Disability Sheffield News | View all
Disability Sheffield Events | View all
Monday 19th April
Cycling in Hillsborough Park
Pre-book trike cycling in Hillsborough Park
For more information get in contact or go to our website.
Website – http://sheffieldcycling4all.org/
Email – info@sheffieldcycling4all.org
Call or text –...
MORE DETAILS
Monday 19th April
Covid experiences drop-in - 11am - 12 noon
The Covid experiences session is your chance to share any issues you have been experiencing since Covid changed the world. We can discuss any issues...
MORE DETAILS
Sunday 9th May
Changing Faces Family Day - 11am - 3pm
For children or young people living with a scar, mark or condition that makes you look different. View Poster
MORE DETAILS