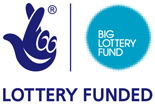 The Centre for Independent Living
We are a membership and user led organisation, run and controlled by disabled people. We promote independent living for disabled people in Sheffield. By independent living we mean that disabled people have the same freedom and rights to exercise choice and control over their own lives as any other person.
Latest Disability Sheffield News | View all
Disability Sheffield Events | View all
Monday 23rd May
Covid recovery phase drop-in - 11am - 12noon
Come and join us for our regular drop in to share your experiences as a disabled person. We prioritise issues where things are going well...
MORE DETAILS
Tuesday 24th May
Healthy Living : Carers Focus Group - 10am - 12noon
Our new 'Healthy Living' coproduction project aims to make Sheffield community based physical activity, exercise and health groups more accessible to people who are autistic,...
MORE DETAILS
Monday 23rd May
Recommendations from Sheffield's Race Equality Commission - 7.30 - 9pm
Part of the Festival of Debate this free event at the Millennium Gallery discusses the report's recommendations and how best to achieve them with...
MORE DETAILS
Monday 30th May
How Can we Create an Autism Inclusive Sheffield - 1 - 2pm
Part of the Festival of Debate in partnership with the Sheffield Autism Partnership Network.With the central government releasing the long awaited Autism Strategy, Sheffield is...
MORE DETAILS