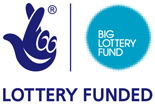 The Centre for Independent Living
We are a membership and user led organisation, run and controlled by disabled people. We promote independent living for disabled people in Sheffield. By independent living we mean that disabled people have the same freedom and rights to exercise choice and control over their own lives as any other person.
Latest Disability Sheffield News | View all
Disability Sheffield Events | View all
Monday 29th November
Covid recovery phase drop-in - 11am - 12noon
Come and join us for our bi-weekly drop-in to discus any issues you are experiencing with accessing the city and services as we go through...
MORE DETAILS
Monday 29th November
Dance 4 All - Inclusive Exercise Class – 12-1pm
Join us for fun, interesting, inclusive dance classes, designed to suit YOU. Our qualified dance teacher knows lots of ways to adapt African style...
MORE DETAILS
Monday 29th November
S.Yorks Walking Football Network Forum - 1 - 2pm
Age UK Sheffield is collaborating with Sheffield United Community Foundation, Sheffield Wednesday Community Foundation, Yorkshire Sport Foundation, Community Wellness Service and Sheffield and Hallamshire County...
MORE DETAILS