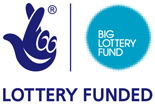 The Centre for Independent Living
We are a membership and user led organisation, run and controlled by disabled people. We promote independent living for disabled people in Sheffield. By independent living we mean that disabled people have the same freedom and rights to exercise choice and control over their own lives as any other person.
Latest Disability Sheffield News | View all
Disability Sheffield Events | View all
Friday 21st January
Free Training for PAs - Introduction to Makaton - 9.30 - 12.30pm
Are you currently employed as a Personal Assistant for an adult over the age of 18 and feel you could benefit from further training? Do...
MORE DETAILS
Monday 24th January
Covid recovery phase drop-in - 11am - 12noon
Come and join us for our bi-weekly drop-in to discus any issues you are experiencing with accessing the city and services as we go through...
MORE DETAILS
Tuesday 1st February
Changing Faces Parents Together Workshop - 7.30pm
A Changing Faces online workshop full of advice and top practical tips to support parents and carers of children and young people, who have a...
MORE DETAILS
Saturday 19th February
Headspace - 7pm
Salmon Productions presents 'Headspace' at the Montogomery Theatre about a young man named Peter Johnson who develops Schizophrienia after coping with a secret tragedy. Please...
MORE DETAILS