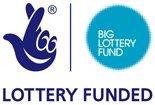 The Centre for Independent Living
We are a membership and user led organisation, run and controlled by disabled people. We promote independent living for disabled people in Sheffield. By independent living we mean that disabled people have the same freedom and rights to exercise choice and control over their own lives as any other person.
Latest Disability Sheffield News | View all
Disability Sheffield Events | View all
Tuesday 11th May
Yoga 4 All - Inclusive Exercise Class – 7pm - 8pm
Join us for fun, interesting, inclusive yoga classes, designed to suit YOU. Our qualified Yoga teacher knows lots of ways to adapt traditional yoga...
MORE DETAILS
Tuesday 11th May
Cycling in Hillsborough Park
Pre-book trike cycling in Hillsborough Park
For more information get in contact or go to our website.
Website – http://sheffieldcycling4all.org/
Email – info@sheffieldcycling4all.org
Call or text –...
MORE DETAILS
Wednesday 12th May
Connection through Creativity - 10am - 1pm
Join Ignite Imaginations at their free online conference to explore Arts and Wellbeing in 2021 and dicover how the arts has influenced our wellbeing in...
MORE DETAILS
Thursday 13th May
Race Equality Commission : Health Hearing Day - 10am - 4.30pm
The Race Equality Commission was set up in 2020 to provide a non-partisan strategic assessment of the nature, extent, causes and impacts of racism and...
MORE DETAILS