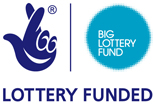 The Centre for Independent Living
We are a membership and user led organisation, run and controlled by disabled people. We promote independent living for disabled people in Sheffield. By independent living we mean that disabled people have the same freedom and rights to exercise choice and control over their own lives as any other person.
Latest Disability Sheffield News | View all
Disability Sheffield Events | View all
Tuesday 26th June
Sheffield Cycling 4 All: 10am - 3pm
Inclusive cycling sessions with Sheffield Cycling 4 All will continue in Hillsborough Park on Tuesdays and thanks to HealthRich funding, it's now only £3...
MORE DETAILS
Wednesday 27th June
Social Care: Does Anyone Care? - 1.30 - 4pm
Part of the Festival of Debate.Venue: The Circle, 33 Rockingham Lane, S1 4FW | Free
One-fifth (19%) of the population of the City of Sheffield are
MORE DETAILS
Wednesday 27th June
Health and Wellbeing Day 10.30am - 1.30pm
Sheffield's 'Living With and Beyond Cancer' team have invited all people affected cancer or working in cancer services to come and share their views...
MORE DETAILS
Friday 29th June
Employability Day: 11.00am - 1.00pm
PeoplePlus is staging an open day o promote the comprehensive range of external specialist intervention partners, training providers and employers which the company currently works...
MORE DETAILS