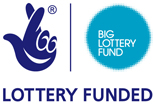 The Centre for Independent Living
We are a membership and user led organisation, run and controlled by disabled people. We promote independent living for disabled people in Sheffield. By independent living we mean that disabled people have the same freedom and rights to exercise choice and control over their own lives as any other person.
Latest Disability Sheffield News | View all
Disability Sheffield Events | View all
Wednesday 30th November
Disability Hub Meeting 1.30 – 4pm
The Disability Hub is part of Sheffield Council's Equality Hub Network. Its focus is on disabled people's equality issues. This meeting of the Disability Hub...
MORE DETAILS
Saturday 3rd December
Dead Man's Shoes Screening (Time TBC)
We are excited to announce that we will be showing the film Dead Man's Shoes at the Showroom Cinema in the afternoon (time to be...
MORE DETAILS
Saturday 5th November
Grief Writing Workshop with Beverley Ward and Ingrid Hanson - 1 - 4pm
Two writers recently bereaved themselves have set up this workshop to use writing as a tool help people who are experiencing feelings of grief and...
MORE DETAILS