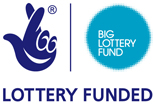 The Centre for Independent Living
We are a membership and user led organisation, run and controlled by disabled people. We promote independent living for disabled people in Sheffield. By independent living we mean that disabled people have the same freedom and rights to exercise choice and control over their own lives as any other person.
Latest Disability Sheffield News | View all
Disability Sheffield Events | View all
Thursday 1st September
Sheffield Cycling 4 All 10.00 - 3.00pm
Sheffield Cycling 4 All is back at Hillsborough Park from March through to October 2016 . Open taster sessions take place every Thursday at 10-3pm...
MORE DETAILS
Thursday 1st September
The Big Fat Housing Chat - 10am - 3.30pm
Here at Disability Sheffield we're working with Shelter and CHANGE to find out about housing issues that are affecting people with learning...
MORE DETAILS
Wednesday 7th September
Paralympic Games Opening Ceremony - 9.30pm
The opening ceremony for the Rio Paralympic Games will be at 9:30pm and shown on Channel 4. For more information on the Paralympics, including how...
MORE DETAILS
Thursday 15th September
Carers Service Improvement Forum ( SIF ) - 10.30am - 12.30pm
To help you to bring your own personal experience and expertise to the development of their services Sheffield City Council has set up a number...
MORE DETAILS