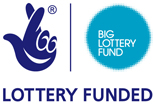 The Centre for Independent Living
We are a membership and user led organisation, run and controlled by disabled people. We promote independent living for disabled people in Sheffield. By independent living we mean that disabled people have the same freedom and rights to exercise choice and control over their own lives as any other person.
Latest Disability Sheffield News | View all
Disability Sheffield Events | View all
Wednesday 1st March
Free Information Session on Becoming a Personal Assistant
Do you want to know more about one of the fastest growing professions in the country for both full and part time employment? If so,...
MORE DETAILS
Tuesday 28th March
Disability Hub - 10am - 12.30pm
Location; Town Hall. Further details to follow.
MORE DETAILS
Thursday 2nd March
Ataxia Branch Meeting - Mindfulness Talk - 11am - 1pm
The Sheffield Ataxia branch meeting is held on the first Thursday each month at The Circle, 33 Rockingham Lane, Sheffield S1 4FW. The group had...
MORE DETAILS
Friday 3rd March
Carers Consultation and Wellbeing Event - 10.30 - 1.30
With support from Sheffield Carers Centre, Zest are setting up a new regular group for Carers who live in
Upperthorpe, Netherthorpe, Langsett and Walkley.
MORE DETAILS